Restaurants
Indulge in the Finest Cuisine…
With luxury and relaxation around every corner, the only challenge guests will face during their stay is choosing which enticing restaurant to explore next. The Villas feature more than 10 impressive, on-site dining options including the award-winning Steakhouse and Grotto Ristorante.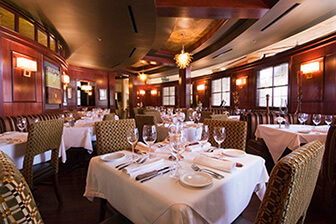 The Steakhouse
Savor the Island's finest cuisine at The Steakhouse, featuring USDA Midwest grain-fed beef, live lobster and an award-winning wine list. Recipient of the prestigious AAA Four Diamond Award® since 2004 and selected as one of the "Top Ten Texas Steakhouses" by food critic Tom Horan, The Steakhouse is an extraordinary dining experience for all.
Grotto Ristorante
Reminiscent of an old-world trattoria, Grotto offers classic Southern Italian style dishes made with house made pastas and the finest ingredients. Grotto's cuisine and breathtaking décor are complemented with sweeping beachside and pool views.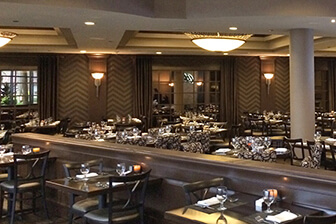 Blake's Bistro
Comfortable and convenient, Blake's Bistro is the perfect choice for casual dining for breakfast, lunch or dinner. Guest-friendly menus include a delicious breakfast buffet, hot and cold appetizers, refreshing salads, sandwiches and a selection of entrées creatively prepared and artfully presented.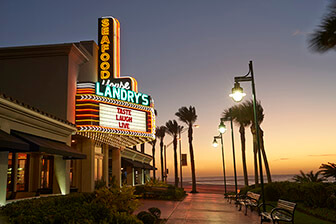 Landry's Seafood
Enjoy a menu of mouthwatering seafood specialties, succulent steaks and panoramic views of the Gulf. From its comfy, covered outdoor lounge, enjoy an appetizer and a cool Happy Hour beverage.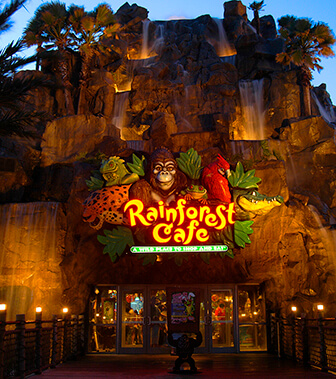 Rainforest Cafe
An adventure for guests of all ages, The Rainforest Cafe is the wildest place to shop and eat on the Seawall. Visit for a bite of American and tropical favorites, desserts and rainforest-themed souvenirs!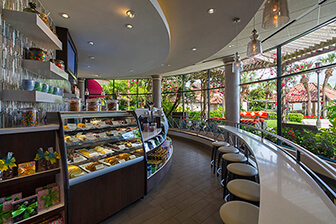 Cup + Cone
Homemade gelato, pastries, Starbucks coffee and an assortment of gourmet chocolate will tempt your sweet tooth at Cup + Cone. Grab a seat overlooking the tropical H2O pool and enjoy a cappuccino or scoop of gelato.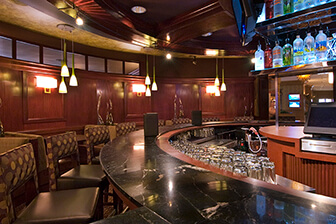 The Bar
Enjoy live entertainment, drinks and bar bites in this cozy private lounge. The Bar is the perfect place for libations and lively conversation before or after your meal at the adjacent Steakhouse.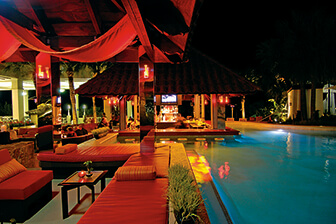 H2O Pool + Bar
Adjacent to the pool is the H2O outdoor ultra-lounge, offering guests one of the most unique spots to listen to music, hang out with friends and drink cocktails. During the cooler months, H2O features roaring fire pits and heating lamps to keep the party going all year-long.
Other dining options include IHOP and The Jetty and B. Jigger's located at The Holiday Inn Resort on the Beach, and the Palm Court located at the Hilton Galveston Island Resort.